Funnydafer Curriculum
We are strongly committed to providing an exciting overall learning journey for children age 6 weeks to 12 years old. Understanding that children learn best through creative expression, play, and open-ended discovery, we designed our learning programs to follow the Funnydafer Curriculum. Each program includes a variety of learning activities proven to stimulate the child's behavioral, physical, and cognitive development.
We offer GA, Private Pre-k and School Age Programs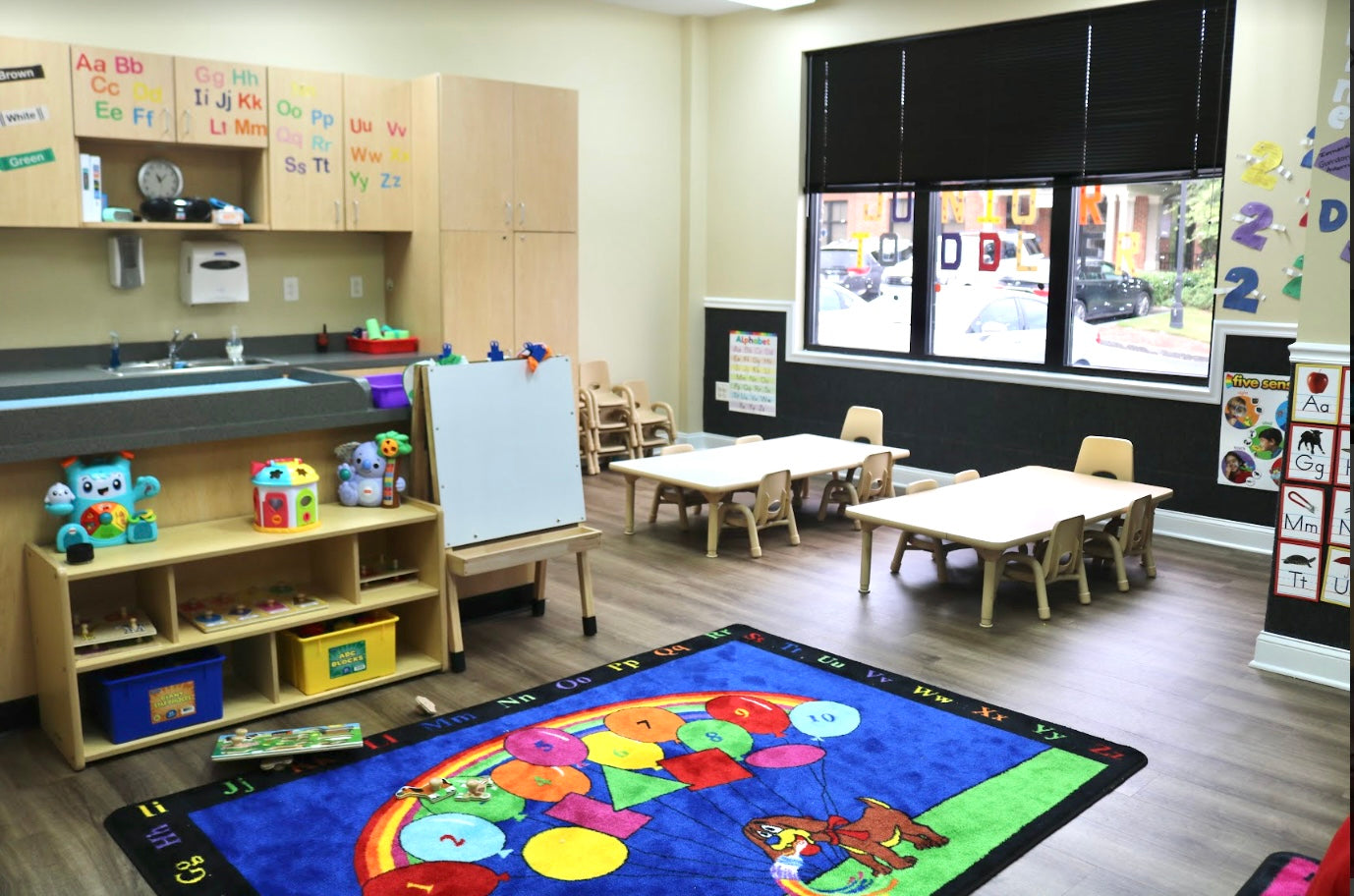 Infants

We provide special care for infants. We strive to create a loving and caring environment that provides nurturing and physical affection, ensuring that each infant's physical, psychological, and emotional needs are met.
Toddlers

Designed to help children progress from infancy to toddlerhood, this program level offers a variety of activities that motivate the development of gross motor skills. In this program, children will improve their ability to walk, climb, slide, ride, and more! Children are assisted in further developing their gross and fine motor skills. In addition, they acquire basic math, language, and literacy skills as well as toilet training.
Preschool (3-Year-Olds)

Our preschool program includes literacy and number concepts, hands-on learning experience through arts and crafts, science experience, and the use of educational learning tablets. This program is dedicated to preparing children for schooling.
Private Pre-k & GA Pre-k

Our pre-kindergarten curriculum focusses on the development of reading readiness, math manipulative, print concepts, storytelling, and writing skills. Through the use of educational learning tablets, your child will also gain technological knowledge. This program ensures the children's successful transition to kindergarten.
Afterschool

We've built a fun after-school space to unwind and let off some steam.

Healthy Snacks. Homework Help. Friendships
Summer Programs
Our action-packed & flexible summer programs will give your child a summer full of great moments, memories & friends. From adventures in nature to academic activities to playing sports, our summer program ensures that children do not fall behind in the break between school years, while also having a blast with their peers and our energized instructors.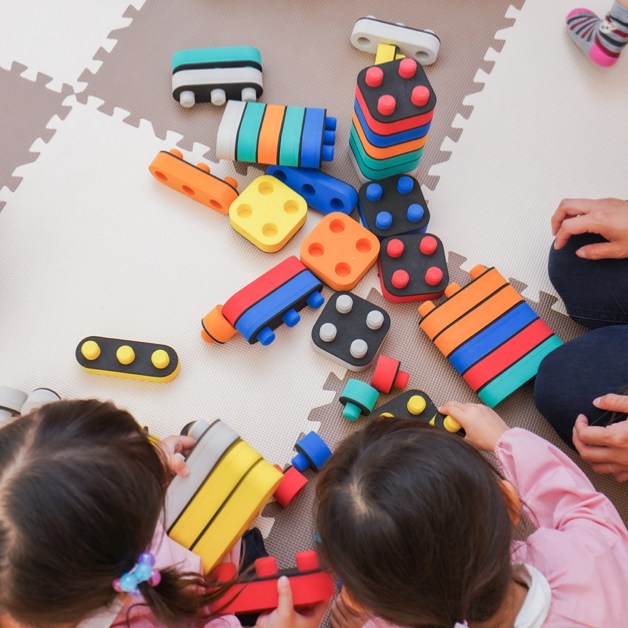 School Age- Programs
We support our school age students as they set and achieve academic and personal goals. We help them study, complete homework assignments, and encourage them to build and strengthen friendships. We also provide private transportation to and from many of the surrounding schools to ensure that your child arrives safe and secure each day. And, as elementary schools are altering schedules, we are here to serve your needs and the needs of your school-aged children with enhanced programs to help with virtual learning sessions and more.
ENROLL TODAY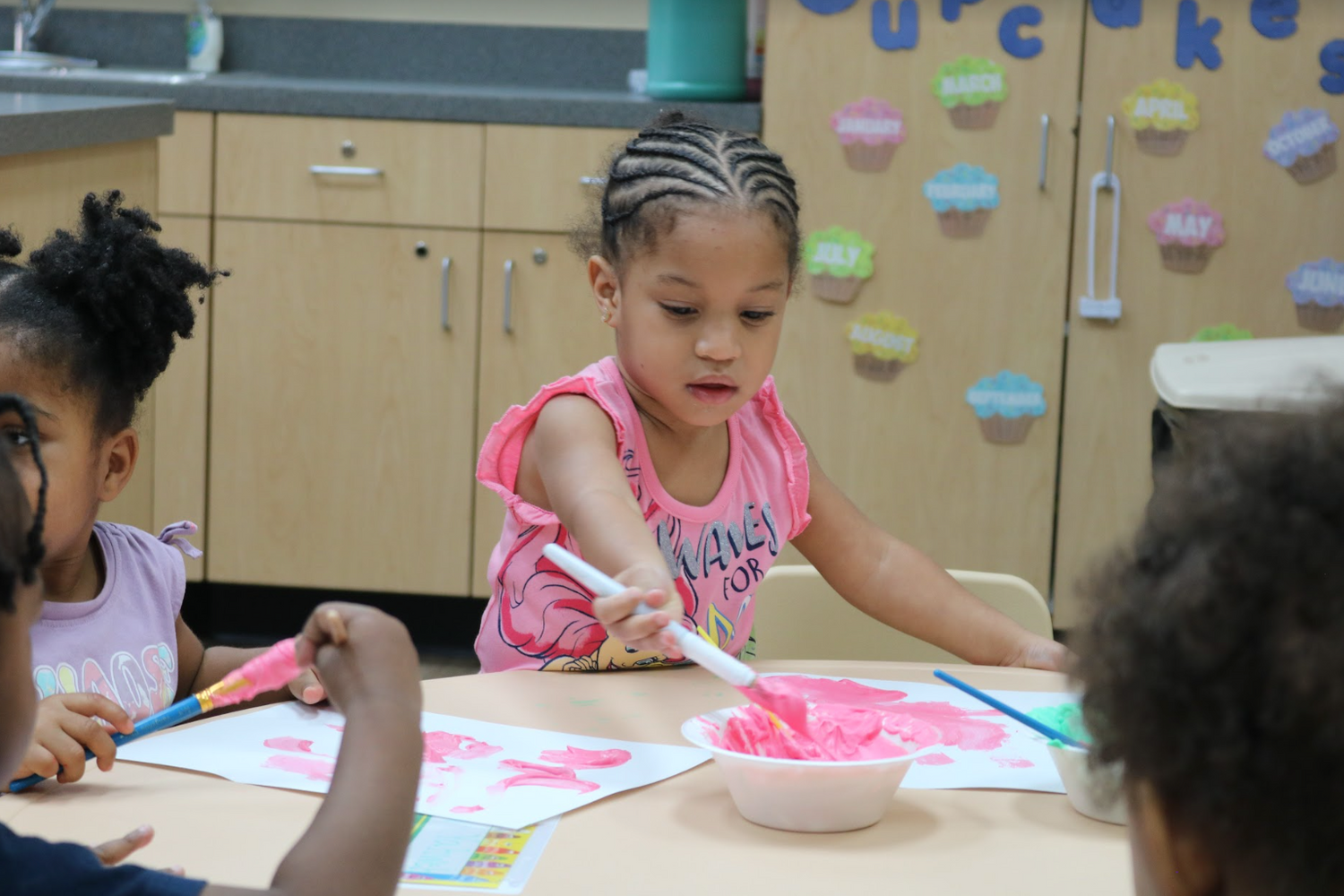 Make Your Children's Learning Journey Enjoyable
Let us provide your children with a thrilling and memorable early education experience! Sign them up for our learning programs today. With our enjoyable learning activities, your kids' learning journey will surely be filled with happy memories. Call us for enrollment inquiries.
LEARNING PROGRAMS